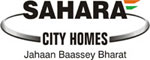 Spread on 2.07 acre, Club and Community Centre coming up at Sahara City Homes, Ahmedabad
Ahmedabad, 18 March 2009 : Sahara Prime City Ltd, the real estate company of Sahara India Pariwar has announced construction of the state-of-the-art Club and a Community Center at its Sahara City Homes Township at Ahmedabad. The club and community centre, spread on a total area of more than 2.07 acre (8381.81 sq. meters) will together provide a wide range of high end leisure, recreational and wellness amenities as well as a variety of facilities for various social and business activities of the residents of the township. Sahara City Homes Ahmedabad, the 104.19 acre lifestyle township coming up at Shella, Near Sardar Patel Ring Road, Bopal State Highway, is a part of the world's largest chain of self sufficient high quality townships. The construction work of 4 residential blocks and 167 Independent Houses at Sahara City Homes, Ahmedabad is in progress.
The Club at Sahara City Homes is constructed over a build up area of around 3050 sq.mt. It will have facilities for indoor and outdoor sports like swimming pool and a well-equipped fitness centre for aerobics, gymnasium, sauna, jacuzzi and spa. The Club will also have a restaurant and a banquet hall with facilities for organizing grand functions, like marriages, socio-cultural gatherings, parties, shows, conferences and meetings. The club includes indoor sports facilities for recreation like table tennis, badminton, pool, squash and synthetic court for lawn tennis. For leisure of residents of the township, the club will offer audio, video and media library, card room, cyber café, vocational room, video club (games), carom room, and bowling alley. Natural care centre with facilities of reiki, meditation room, naturopathy, acupressure and ayurveda room will also be a feature of the club.The Community Centre, built over an area of more than 3049 sqm (approx), will have a multipurpose stage and hall with seating capacity of 700 people and a spacious kitchen and pantry for organising community meetings and functions.
Sahara City Homes, Ahmedabad is planned to have one to five bedrooms residential units in the category of high-rise and mid-rise apartments, independent row houses, penthouses and independent bungalows. The township aims toprovide a good community living to the people of Ahmedabad by offering amenities such as club and community center, hospital, shopping mall and multiplex, school, hotel and club, uninterrupted power and water supply, multilevel security, retirement home, local transport and Central park. Playground equipped with floodlights will be the special feature of Sahara City Homes, Ahmedabad. Most essential service like Convenience Stores, Banking and Postal services etc. will ensure convenience for the residents. A Service Center just a call away will take care of all Plumbing, Electrical Repair and Taxi requirements. A combination of AC and Non-AC buses would provide good commuting facilities.
Designed by the famous architect Shri Hafeez Contractor, this fully air-conditioned township will provide the best community living and will change the living standards of people of Ahmedabad.
The Sahara City Homes townships have already started taking shape with the development and construction in full swing in the cities of Lucknow (200 acre), Indore (88 acre), Nagpur (106 acre), Coimbatore (113 acre) and Gwalior (106.62acre). Development work is also under progress in the cities of Jaipur, Aurangabad, Solapur and Jodhpur.
About Sahara Real Estate Business
Sahara has developed commercial as well as residential projects which include townships, premium group housing projects, malls, retail spaces, hospitals, hotels, to name a few. Sahara is also credited with the development of Aamby Valley City, near Mumbai.
The flagship project of Sahara Prime City Ltd. is 'Sahara City Homes' - a chain of townships proposed to be developed across 217 cities in India.
Residential Projects Completed

Sahara States Township – Lucknow 85.18 Acre

Sahara States Township – Hyderabad 44.64 Acre

Sahara States Township – Bhopal 57.07 Acre

Sahara States Township – Gorakhpur 152.76 Acre

Shopping Malls & Hotel Completed

Sahara Mall – Gurgaon 3 Lac 94 Thousand sq.ft. (Built up Area)

Sahara Ganj – Lucknow 5 Lac 25 Thousand sq.ft. (Built up Area)

Sahara Star – Mumbai 223 Guest Room, 9 Suites, 9 Specialty Restaurants &

Bars, 3 Seminar Rooms & Presidential Board Rooms

with a seating capacity for 77 individuals.
On Going Projects
Sahara Grace – Gurgaon 11 Acre & no. of units 207
Sahara Grace – L ucknow 10 Acre & no. of units 448
Sahara Grace – Kochi 15 Acre & no. of units 728
Sahara Hospital – Lucknow