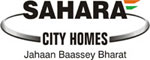 Sahara City Homes brings Duplex Apartment concept to Coimbatore
Coimbatore, May 27, 2009: Sahara Prime City Ltd, the real estate company of Sahara India Pariwar announces construction of the Duplex apartments at its Sahara City Homes brand of township at Coimbatore. Pioneering the concept of Duplex Apartments in Coimbatore, Sahara City Homes is the real estate project which will offer the duplex apartment option to the people of Coimbatore. The company will initially construct three blocks comprising of 54 duplex apartments. Sahara City Homes Coimbatore, the 113.33 acres lifestyle township coming up at Sathy Road, Viswasapuram, Saravanampatti, is a part of the chain of 217 self sufficient high quality townships developed by the company. The construction work of Sahara City Homes Townships in Lucknow, Nagpur, Indore, Coimbatore, Gwalior and Ahmedabad is in full swing.
The duplex apartments which remained a luxury product in metros, is introduced to the city with an intention to bring the same lifestyle products to smaller cities. The duplex apartments offer a segregation of space into formal and informal living areas and permit their integration through vertically flowing space linking the lower and upper floors. By splitting the floor plate at two levels, the window area per unit floor area gets doubled, making the space more airy and bright. Moreover, it enables shortening of average distance of living areas from the window wall- thus enlarging the cone of daylight incumbent inside the interior space.
The duplex apartments at Sahara City Homes Coimbatore will have a product mix of 3 BHK and 4 BHK with area ranging from 1966 sq.ft. to 2614 sq.ft. The construction of these apartments is being carried out at two levels by splitting the average per floor area into half and at the same time doubling the area of window wall available per unit floor space. The duplex not only facilitates physical and visual movement in horizontal dimension but also utilizes the vertical dimensions within the living space; thereby making the experience of residing more interesting. In order to make duplexes more convenient for the residents, the low-height and broad-width stairs are designed which makes the stairs easy and pleasurable to negotiate.
Speaking on the occasion, Mr. Suryavir Singh – Head, Strategic Planning, Sahara Prime City Limited, said, "The duplex apartments in Sahara City Homes Coimbatore are equipped to meet the multi-faceted lifestyles of the more discerning populace. The three and four bedroom duplexes are well designed to maximize comfort while making a statement of style and elegance. As most of the duplexes are open on three sides, the residents are exposed to an unhindered view of the township, natural light and cross ventilation."
Sahara City Homes, Coimbatore is planned to have one to five bedrooms residential units in the category of high-rise and mid-rise apartments, independent row houses, penthouses and independent bungalows. The township aims toprovide a good community living to the people of Coimbatore by offering amenities such as club and community center, hospital, shopping mall and multiplex, school, hotel and club, uninterrupted power and water supply, multilevel security, retirement home, local transport and Central park. Playground equipped with floodlights will be the special feature of Sahara City Homes, Coimbatore. Every essential service like Convenience Stores, Banking and Postal services etc. will ensure convenience for the residents. A Service Center just a call away will take care of all Plumbing, Electrical Repair and Taxi requirements. A combination of AC and Non-AC buses would provide good commuting facilities.
Designed by the famous architect Shri Hafeez Contractor this fully air-conditioned townshipwill provide the best community living and will change the living standards of people of Coimbatore .
About Sahara Real Estate Business
Sahara has developed commercial as well as residential projects which include townships, premium group housing projects, malls, retail spaces, hospitals, hotels, to name a few. Sahara is also credited with the development of Aamby Valley City, near Mumbai.
The flagship project of Sahara Prime City Ltd. is 'Sahara City Homes' - a chain of townships proposed to be developed across 217 cities in India.
Residential Projects Completed
Sahara States Township – Lucknow 85.18 Acres
Sahara States Township – Hyderabad 44.64 Acres
Sahara States Township – Bhopal 57.07 Acres
Sahara States Township – Gorakhpur 152.76 Acres
Sahara Grace – Gurgaon 11 Acres
Commercial Projects Completed
Sahara Mall – Gurgaon 3 Lac 94 Thousand sq.ft. (Built up Area)
Sahara Ganj – Lucknow 5 Lac 25 Thousand sq.ft. (Built up Area)
Sahara Star – Mumbai 223 Guest Room, 9 Suites, 9 Specialty Restaurants & Bars, 3 Seminar Rooms & Presidential Board Rooms with a seating capacity for 77 individuals.
Sahara Hospital – Lucknow 554 bedded multi super-speciality tertiary care hospital
On Going Projects
Sahara Grace – L ucknow 10 Acres & no. of units 448
Sahara Grace – Kochi 15 Acres & no. of units 728