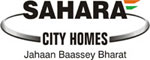 'SAHARA CITY HOMES JODHPUR POLO SEASON 2007' BEGINS
Jodhpur 4th December: The Sahara City Homes Jodhpur Polo Season 2007 was formally inaugurated on 3rd December 2007 by His Highness Maharaja Gaj Singh, at Maharaja Gaj Singh II Polo Ground, Jodhpur. Also present on the occasion were Col. Umaid Singh, Secretary - Jodhpur Polo & Equestrian Institute along with many senior army officers and other dignitaries of the town.
The month long 'Sahara City Homes Jodhpur Polo Season' will witness four tournaments namely Jodhpur Polo Cup, Umaid Bhawan Palace Cup, Rajputana & Central India Cup, H. H. Maharaja of Jodhpur Cup. The ninth Polo season will have six exhibition matches to be played by the participants from various corporate houses, including Sahara City Homes.
About Sahara City Homes –
The premium project of Sahara Infrastructure & Housing is the world's largest chain of self-sufficient, high quality townships. These townships have been planned in 217 cities spread across all over the country, with each township spread on an area of 100 to 300 acres. The residential units are complimented by complete support functions for security, health, education, transport, communication & entertainment. Sahara City Homes will ensure a relaxed and close-to-the-nature living for the people with 55-60% area dedicated to well manicured greenery with open spaces including playgrounds, parks, lawns, landscaping, wide metalled roads and water bodies. Sahara City Homes symbolize Quality, Style, Comfort, and International Lifestyle.