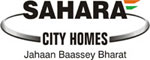 Power Sanctioned for Sahara City Homes, Lucknow
Development of Power substation has started in Sahara City Homes Township
Lucknow , 18 th December, 2007: Sahara City Homes, Lucknow cities premium township venture has been sanctioned power load of 35575 kilo watts. Madhyachal Vidyut Vitaran Nigam Ltd. sanctioned the power for both residential as well as commercial use in the township.
A substation of 132/11 KV is in process of being constructed at the allocated site to distribute the power with approximately 20 transformers. The residents of Sahara City Homes will be provided, a continuous power supply with sufficient power back-up. The power supply will be provided to all the residential units and different amenities of the township including School, Hospital, Malls & Multiplex, Hotels & Club, Clubs & Community Centers.
The township is the first one from the world's largest chain of self-sufficient, high quality, 'Sahara City Homes' townships which Sahara Infrastructure and Housing will be developing in 217 cities across India. Strategically located at N.H - 24, Hardoi by-pass road, near IIM, Sahara City Homes, Lucknow will provide its residents a lush green environment, well-lit wide metalled roads, water bodies, integrated landscaping and special light effects in townships. Spread on an area of 200 acres Sahara City Homes Lucknow is one of the biggest real estate projects of the city with 5,255 residential units which include 1 to 5 bedrooms high-rise & mid-rise apartments, independent row houses and independent bungalows.
About Sahara Infrastructure and Housing
India's best and the largest Infrastructure & Housing Company, Sahara Infrastructure & Housing has been ranked No.1 in the construction and real estate industry by India's leading business magazine Business World. It has also been awarded with the prestigious 'Brick & Mortar Award-2004 sponsored by A&D Magazine' for quality and creativity in the field of architecture, environment protection, quality construction and timely execution.
The current construction activities of Sahara Infrastructure and Housing include mega-projects like ' Aamby Valley City, and ' Sahara City Homes Townships'. Projects already executed include 'Sahara Grace' – a premium group housing project in Gurgaon and Lucknow, lifestyle retailing & entertainment project of 'Sahara Ganj' in Lucknow .The other successful projects are 'Sahara Mall, Gurgaon', 4 townships under the Sahara States brand and a number of commercial complexes.
'Sahara City Homes' the largest project of its kind is a chain of 217 self sufficient, high quality townships across India. The project will be completed in two phases; in the first phase 102 townships will be built while the remaining 115 will comprise the second phase of development.