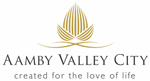 Aamby Valley's Sports and Fitness-Head, selected as Fitness Trainer in the 29 th Olympiad at Beijing
Balasubramanium is the first Indian Olympic Master Trainer
Lucknow, 8 th August 2008 : Balasubramanium L, Head – Sports and Fitness, Aamby Valley City, a megalopolis project of Sahara's real estate business has been selected as Master Trainer for 29 th Olympiad to be held at Beijing in 2008. Balasubramanium is among the 10 International Olympic Trainers participating in the 29th Olympiad from different countries.
Balasubramanium was selected from over 5000 candidates worldwide, through a competition organized by Technogym, the official fitness equipment supplier for the Olympics, to select fitness trainer for the event. He is the only trainer selected from India and the adjacent countries. Balasubramanium is working with Sahara for last 5 years and has designed state-of-the-art gym, powered by world class equipments at Aamby Valley City which can cater to all sort of peoples and different fitness regimes.
Balasubramanium has undergone extensive training before taking it off to Beijing and has been groomed as a master trainer to Olympic champions. He will also be awarded with the certificate of 'First Indian Olympic Master Trainer'.
Overwhelmed on getting this lifetime opportunity Balasubramanium said "The very chance of winning the contest has made me feel that my sincere efforts have been appreciated but I seriously look forward to it as an educative platform for myself and I believe this one experience will change my life altogether. I am overwhelmed with joy and I want to thank Mr. Seemanto Roy, Head – Aamby Valley City & Entertainment Business, Sahara India Pariwar, Mrs. Chandani Roy and my colleagues at Aamby Valley City and Sahara India Pariwar for supporting me."