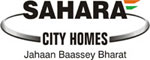 Sahara takes its flagship project 'Sahara City Homes' to South India
Launches Sahara City Homes at Coimbatore, development in full swing at Lucknow, Nagpur, Indore, Ahmedabad & Gwalior

Spread over 113 acres, Sahara City Homes, Coimbatore proposes to House 3846 Residential Units
Lucknow, 12 th September, 2008: Sahara Prime City Limited, the real estate company of Sahara India Pariwar launched its flagship brand of township - 'Sahara City Homes' in Coimbatore. Spread over 113.33 acres, Sahara City Homes, Coimbatore is the second project of Sahara group launched in south India, after the launch of Sahara Grace - brand of residential complex at Kochi, in April 2008. The Coimbatore township project is a part of Sahara City Homes, a chain of townships proposed to be developed in 217 cities across the country. Sahara City Homes township have already started taking shape with the development and construction in full swing in the cities of Lucknow (200 acres), Nagpur (106 acres), Indore (88 acres), Ahmedabad (104.19 acres) and Gwalior (106 acres). Development work is under progress in the cities of Jaipur, Aurangabad, Solapur and Jodhpur.
Sahara City Homes brand of townships are planned to offer one to five bedrooms residential units in the category of high-rise and mid-rise apartments, independent row houses and independent bungalows. The townships aim to provide quality community living by offering amenities such as club and community center, hospital, shopping mall and multiplex, school, hotel and club, uninterrupted power and water supply, multi-level security, retirement home, local transport, Central park and playground equipped with floodlights. Essential services like Convenience Stores, Banking and Postal services etc. will ensure convenience for the residents. A Service Center, just a phone call away, will take care of all Plumbing, Electrical Repair and Taxi requirements. A combination of AC and Non-AC buses would provide good commuting facilities.
On the launch of Sahara City Homes, Coimbatore Sushanto Roy, Head – Sahara's Real Estate Business said, "We are proud to announce the launch of our mega project Sahara City Homes, Coimbatore. The township has been planned to set a new standard of luxury and style. The brand Sahara City Homes intends to provide quality lifestyle with its range of amenities and facilities."
Sahara City Homes, Coimbatore located on Sathy Road , Visvaspuram, Sarvanampatt, is spread on an area of 113.33 acres and proposes to house 3846 residential units. T his fully air-conditioned township is designed b y the famous architect Hafeez Contractor. The t otal residential built up area of the project will be 49.7 Lac sq.ft, while commercial built up area will be 4.51 Lac sq. ft. . In addition to the facilities and amenities proposed under Sahara City Brand of townships Sahara City Homes, Coimbatore will also have a mini golf course as an additional special feature. For the construction work of Independent houses at Coimbatore Nithya Associates Ltd. has been appointed. The construction company will follow 'Sahara City Homes' quality norms and adherence to multi level quality checks.
As an extra safety measure for maximum protection of life and property from Earthquake, every construction will be designed at 1 level higher than the applicable seismic zone as per the specifications of Bureau of Indian Standards.