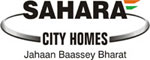 Sahara India Pariwar plays host for England Cricket Team Players took a day off to relax at Sahara Shaher Lucknow
Lucknow, 21 st November 2008: Sahara India Pariwar hosted an evening for the officials and players of 'England Cricket Team' at Sahara Shaher, Lucknow. The England Team after playing Kanpur One Day took an evening off and stayed for one day at Sahara Shaher in Lucknow on 20 th November 2008. The guest players were welcomed in traditional way by Shri Abhijet Sarckar, Head - Corporate Communications, Sahara India Pariwar.
Smt. Swapna Roy, Deputy Managing Worker, Sahara India Pariwar alongwith Smt. Kumkum Roy Choudhury, Assistant Director Worker hosted a dinner in honour of the England Cricket Team at first floor of magnificent Lounge facing floodlit Cricket Ground.
The players enjoyed special ambience at Sahara Shaher and tried their hands on Snooker, Pool, Table Tennis and spent time at state-of-the-art, high tech gymnasium. Kevin Pietersen, Captain of England Cricket Team was seen discussing game strategies with Andrew Flintoff and other players of the team. Later in the evening, team enjoyed exclusive dinner with the senior members of Sahara India Pariwar at Cricket Ground Lounge.
The teams resided at Sahara Shaher in an elite Kabana's overlooking Cricket ground and after a day's relaxation left for Bengaluru on 21st November 2008.
Last year in November 2007, Sahara India Pariwar played the host and felicitated the players of India and Pakistan Cricket Teams during the team tour to India. A unique event 'Dawat-e-Dosti' was organized at Sahara Shaher in which players of both the teams had gala time with the popular Bollywood stars. The same was aired as a special programme by leading entertainment channels across the nation. The programme was highly acclaimed and won 'Best Television Event - 2008' award in Sansui Television Awards.
Sahara India Pariwar has been the official sponsor of Indian Men's Cricket Team since the year 2001, Indian Women's Cricket Team and Indian Hockey Team (Senior and Junior Hockey Teams) since 2003. Sahara India Pariwar, in order to promote the all round development of the citizens of the society has been actively involved in organizing various sports events at international, national, regional/local and at the organizational level.