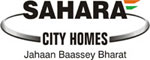 Sahara appoints Era Infra Engineering to construct residential blocks at 'Sahara City Homes' Gwalior Township
Era Infra Engineering will construct 368 residential blocks in the township including 208 Apartments and 160 Independent houses
Gwalior, 24 th December 2008: Sahara Prime City Limited, the real estate company of Sahara India Pariwar has appointed Era Infra Engineering Limited for the construction of residential blocks at its Sahara City Homes, Gwalior township. Sahara City Homes, Gwalior project is a part of Sahara City Homes, chain of townships proposed to be developed in 217 cities across India. Era Infra Engineering has been selected for the construction of 368 residential blocks in the township including 208 Apartments and 160 Independent houses. The construction of Independent Houses allotted to Era will have 99 Units of Row Houses, 42 Units of Semi – detached, 19 Units Villas (Bungalow). For apartments Era will construct Multi Story towers including 2 Tower B, 3 Tower C.
Era Infra Engineering Ltd., a fully integrated infrastructure development company has been appointed on the basis of its past records and high adherence to quality parameters. The company will follow 'Sahara City Homes' quality norms developed and implemented by Sahara Quality Laboratory. The norms are developed in compliance with Bureau of Indian Standards (B.I.S) codes and employees multi level quality checks and International process implementations.
The Development work at Sahara City Homes Gwalior site is underway with the construction of Material store, Main Gate, Model House already been completed while landscaping and laying of road in the township is in progress. The construction work of residential units has already commenced and is in full swing.
On the tie up, Mr. Suryavir Singh, official spokesperson, Sahara Prime City Limited said, "We are happy to announce our association with Era for the construction work of Sahara City Homes, Gwalior." He further added, "Our township will provide a good community living to its residents. The brand Sahara City Homes is planned to provide quality lifestyle with its range of amenities and facilities."
On the occasion, the Senior Official of Era Infra Engineering Ltd. said, "It is a moment of joy for us to bag such a coveted contract and working on these parameters is an opportunity in itself. We are confident that we will match to these delivery parameters."
Sahara City Homes, Gwalior is located on Tighra Road near Jhande Ka Pura Maharajpura. This fully air-conditioned township is designed by the famous architect Hafeez Contractor. Spread on an area of 106.62 acres Sahara City Homes, Gwalior is planned to have 3580 residential units consisting of one to five bedrooms residential units in the category of high-rise and mid-rise apartments, independent row houses, penthouses and independent bungalows. The total residential built-up area of the project is 45.14 Lac sq.ft, while commercial built up area is 3.04 Lac sq. ft.
The township aims to offer its residents varied range of amenities such as club and community center, hospital, shopping mall and 3 screen cinema, school, hotel and club, uninterrupted power and water supply, multilevel security, retirement home, local transport and Central park. Playground equipped with floodlights will be the special feature of Sahara City Homes, Gwalior.
Every essential service like Convenience Stores, Banking and Postal services etc. will ensure convenience for the residents. A Service Center just a call away will take care of all Plumbing, Electrical Repair and Taxi requirements. A combination of AC and Non-AC buses would provide good commuting facilities.
As an extra safety measure for maximum protection of life and property from Earthquake, every construction will be designed at 1 level higher than the applicable seismic zone as per the specifications of Bureau of Indian Standards.
Sahara City Homes townships have started taking shape with the development and construction work in full swing in the cities of Lucknow (200 acres), Nagpur (106 acres), Indore (88 acres), Ahmedabad (104.19 acres) and Coimbatore (113 acres). Development work is also under progress in the cities of Jaipur, Aurangabad, Solapur and Jodhpur.
About Sahara Real Estate Business
Sahara has developed commercial as well as residential projects which include townships, premium group housing projects, malls, retail spaces, hospitals, hotels, to name a few. Sahara is also credited with the development of Aamby Valley City, near Mumbai.
The flagship project of Sahara Prime City Ltd. is 'Sahara City Homes' - a chain of townships proposed to be developed across 217 cities in India.
Residential Projects Completed
Sahara States Township – Lucknow 85.18 Acres
Sahara States Township – Hyderabad 44.64 Acres
Sahara States Township – Bhopal 57.07 Acres
Sahara States Township – Gorakhpur 152.76 Acres
Shopping Malls & Hotel Completed
Sahara Mall – Gurgaon 3 Lac 94 Thousand sq.ft. (Built up Area)
Sahara Ganj – Lucknow 5 Lac 25 Thousand sq.ft. (Built up Area)
Sahara Star – Mumbai 223 Guest Room, 9 Suites, 9 Specialty Restaurants & Bars, 3 Seminar Rooms & Presidential Board Rooms with a seating capacity for 77 individuals.
On Going Projects
Sahara Grace – Gurgaon 11 Acres & no. of units 207
Sahara Grace – L ucknow 10 Acres & no. of units 448
Sahara Grace – Kochi 15 Acres & no. of units 728
Sahara Hospital – Lucknow